Cantables II (2021)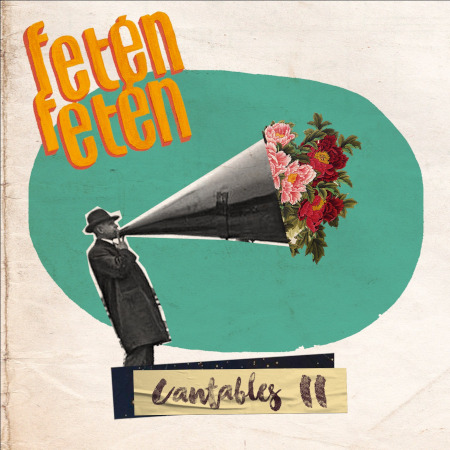 Sixteen own compositions inspired by popular music in which they sound from a waltz to a milonga, through boleros, habaneras, ajechaos, Peruvian waltz, swing and endless musical styles with a Common denominator: the popular imprint, to which is added the "fetenization" of artists who have approached the project to give voice to the musical proposals of Fetén Fetén.
DePedro, Rozalén, Guitarricadelafuente, el Kanka, Kevin Johansen, Daniel is killing me, Isaac and Nora, Coque Malla and Fito Cabrales have been the singers that for a year we have been able to listen to as a preview of the full album that sees the light this month with a careful design made by Alberto García and in which we will listen to the proposal of sixteen songs in which the voices of Enrique Bunbury, Augusto Bracho, Ismael Serrano, La MODA, Nina de Juan (Morgan), Rita Payés and Luisa Sobral are added.
---
El Mágico Planeta de los instrumentos insólitos (2019). Book.
You can now get the book created by Fetén together with designer Laura Mayo. Recommended for girls and boys from 6 to 100 years old, it's a guide for travelling with us through wonderful places and characters that inhabit our Magical Planet of Unusual Instruments.
Designed and illustrated by the great Laura Mayo, the book is intended as a guide to human values and reflections on creativity, ecology, recycling, respect, different cultures, peace, joy, and love among all beings on this planet ... As always, our musical gadgets are the stars.
It's also been designed as a complement to the didactic-musical work in music schools and schools. Using the following form, it can be reserved.
Melodías de Ultramar - Melodies Overseas (2018)
"Melodías de Ultramar" is now available digitally online and physically from our webpage. This is our latest album on which we were able to count on guests like Miguel Rodrigañez, Nacho Mastretta, Marina Sorín, Pablo Navarro, Martin Bruhn, Pablo Martín, David Herrington, Osvi Grecco, Josete Ordoñez, Javier Ruibal y Carmen París. A trip through Fetén melodies fortunate enough to have the recording and production of Carlos Raya...we couldn't be happier!
¡Buy!
---
Cantables - Singables (2016)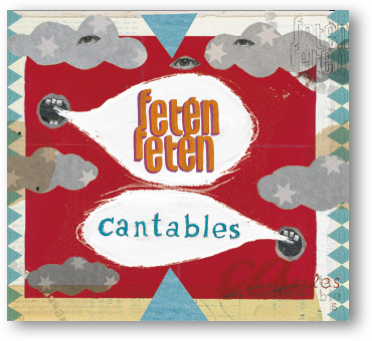 After Bailables (2014), the duo Feten Feten now is coming out with Cantables (2016), an album that incorporates lyrics and voice to their musical compositions, in which you can hear the violin and the accordion, the trumpet violin, the vibrandoneon, the saw and the mandolin. "Cantables" is a jewel of exceptional beauty, an album that will leave no one indifferent, because it contains as much talent as it does musical wealth and nuances. It's the fusion of the recognizable Feten sound with the stunning lyrics of Argentinian Sebastian Schon and the interpretation of a cast of top national and international artists that combine experience with youth.
Bailables - Danceables (2014)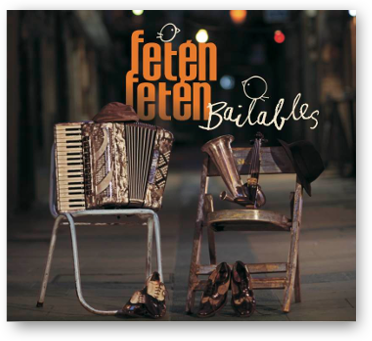 This is the second studio album inspired by the different rhythms of popular music. It's a trip through jotas, the fox trot, swing, seguidillas (music and dance piece in a fast triple rhythm), chotis (traditional dance music of Madrid) and habaneras produced by Carlos Raya and with top musical guests: Nacho Mastretta, Kroke, Pablo Martín Jones, Marina Sorín, Coque Santos, Pablo Navarro, David Herrington, Miguel Rodrigañez, Philippa Skilman, Sébastien y Antoine Boyer.
Photo: David Palacín.
Design: Laura Mayo.
And the support of all of our producer friends to release this album independently.
Fetén Fetén - The first Fetén album (2011)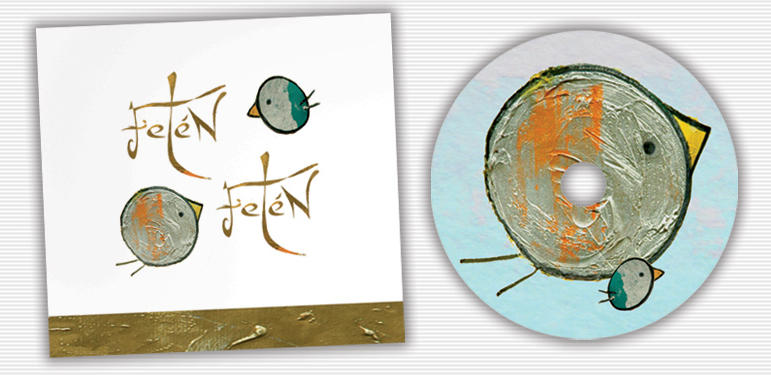 Our first fresh album that presenting the "Fetén melodies". With the collaboration of great musicians, it has the strength of a live recording.
Music to travel, music to enjoy!!
Recorded, mixed and mastered at Riff Raff studio (Madrid) from May to June 2011.
Downloads
Feten'´s musical scores at: Fetén Fetén socres (first album), Danceables (second album).